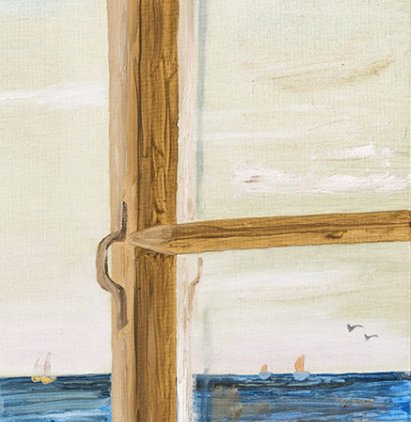 Dominic Aldegonde is thirteen, not an easy kid, with a most unusual intellect. His contemporaries are fond of him, but puzzled by his quirkiness. Especially because of his thick spectacles, he has an owlish aspect, which causes his schoolmates to call him "Hibou."
His ambition out-of-bounds, Dom is much alone and is coming to understand that he must learn, things like rules, and restrictions. In particular he has to learn to shut up and listen, to let others talk and hear what they have to say. He asks questions, endless questions. His vision is to find the underlying truths in the world about him and broadcast these truths to all who will listen, whatever the cost may be. Already he has made a precocious start.
Dom knows that much of his life is likely to be spent in isolation. There will always be a central urge in him to move to the edge, to his personal jumping-off place. He walks around the parks and along the streets of his Florida community and hearkens to the wind, questioning what is being said by this pressing air, this restlessness of the leaves, this light. If he is steadfast in listening, the sound of the wind turning the leaves can speak of precious truths about the world around him and his role in it.
Now, at thirteen, he feels a difference in the air. The wind blows from a new quarter in a changed light in which the leaves are grey. The invisible word borne by the wind has altered. It has to do with human beings, what they are called to do, the way humans must see one another, the way they all must speak and act, the way he in particular – Dom Aldegonde – must learn to speak and act. He begins to move with the invisible current that is propelling him to his jumping-off place.